Here's the thing,
I haven't read Car&Driver proper in a long time, mostly because of the bulk of its published content is available for free online. While online versions of the car magazines we know and love are free, they do lose a certain… something. I think that missing x-factor is the personal connection between the readers and the writers.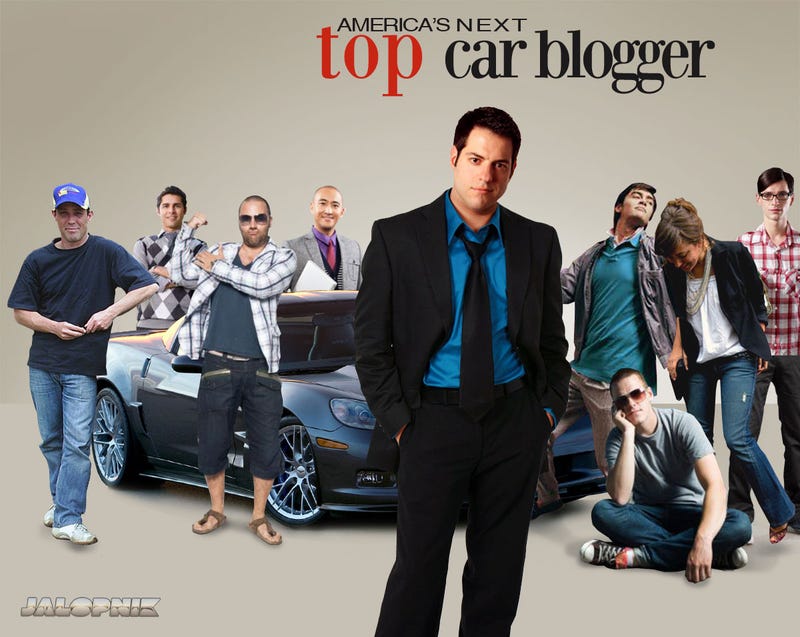 Automotive blogs are a mixed bag of writers. For every passionate car-nut who found their way onto the internet to word-vomit on the endless masses now available to them, there are just as many general bloggers who see cars as simply their medium to be heard. It's hard to decipher what was the chicken, and what was the egg. Did readers and writers disconnect when things went digital, or did non-enthusiasts writers drive that wedge? It's hard to believe that there were never spies among us when the printing press ruled all, but I think it was much harder to identify them when you didn't need rapid-fire content generated every day to stay relevant. At this point, decent writers make decent warm bodies that can churn and burn with the best of them. But has it cost us something worth trying to get back?
A few years ago the industry lost a legend. On March 27th, 2011 David E. Davis Jr. passed on, leaving behind a legacy of automotive enthusiasm and the testicular fortitude to make his voice heard regarding the thing in life he loved the most: cars. Davis was instrumental in the success of Car&Driver, doing several stints there over the years, including time as its Editor-in-Chief. He also founded Automobile Magazine, a staple in the modern automotive media landscape. While I never had the opportunity to meet Mr. Davis, his big personality and passion for all things drivable were front and center in every article. In fact, Davis' editorial was one of two that I opened C&D looking for every time I picked one up over the years up until his passing.
And then there's John Phillips.
John has been at Car&Driver for as long as I've been able to read. Heck, he may have been there for as long as I've been alive. His editorial pieces are nothing short of amazing, and are like a well crafted story from the man that everyone finds endlessly intriguing at the fancy dinner party. He's the one with the scotch telling stories of the time he slept in his Porsche while you and the rest of the guests hang on his every word. And yet he's as familiar as an old family friend. The man whose stories are punctuated with touching moments with his loyal canine travel companion and his professional follies has a way of making cars personal.
As I said before, I haven't read Car&Driver in print format in quite a while, but I did browse the online archives to go back through some of John's old works. Although it might be ego saying so, I'd like to think that some of the qualities that make my articles decent to read are things I may have picked up from Mr. Phillips. So if you ever read this, thank you sir.
And that, that's the thing.
-Shawn
Comments
comments