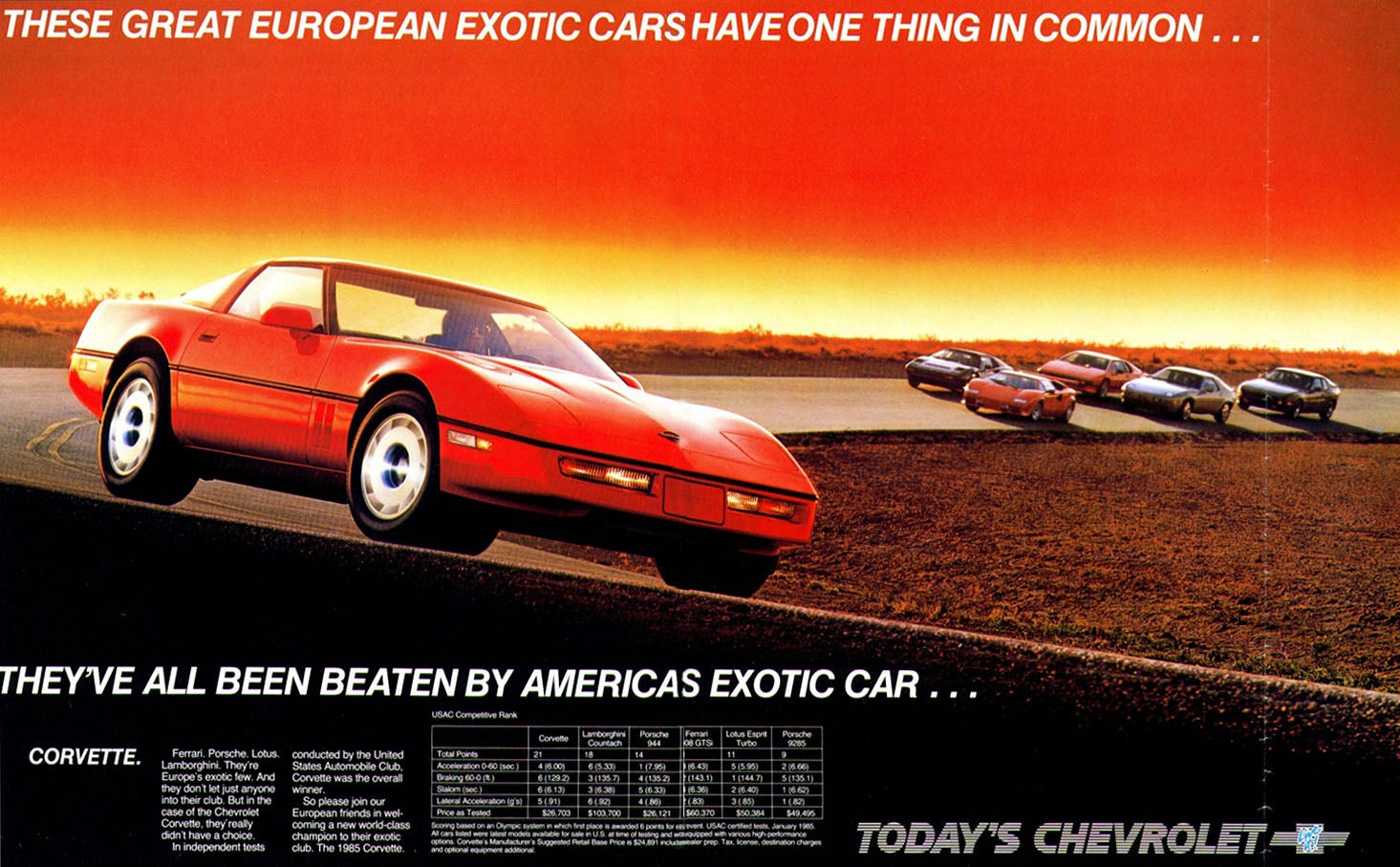 These last years of the American Automotive Industry have been some of the best, if not the greatest in their history. And you know why? Because they have been able to break away, tear, and  leave behind the biggest amount of negative stereotypes.
America can't make a good small car. – The Fiesta and Sonic both are equal or even superior to their Japanese competition. Don't even get me started on performance oriented models.
American Cars get horrible gas mileage. – Chevy Cruze Eco? Ford Focus SFE? Dodge Dart Aero? V6 Mustang? C7 Corvette? Every one of them gives great numbers, albeit in each of their classes.
Cadillacs are for old farts that drink Ensure on an hourly basis. – Cadillac is making cars that handle better than the company that based itself on the promise of good handling.
Pickup Trucks are rough, agricultural, philistine vehicles. – The Ram 1500 uses the same shift knob as a $100K Jaguar. The Ford F-150 at idle/full throttle/ 60MPH is quieter than its stablemate the Ford Fusion. Chevy trucks offer a 24/7 personal secretary who can guide you through a snowstorm to get chicken and send an ambulance if you have a stroke (Onstar).
American Cars have crappy Interiors. – Its amazing the improvements just a bundle of years can bring. Step inside a CT-S, a Grand Cherokee or even a Ford Transit. None will disappoint, and some will even impress.
Corvette Seats are Worse than middle school cafeteria tables. – 2 words, Competition Seats.
American Cars can't handle. – Z/28 Camaro, Focus ST, V6 Mustang, Jeep Grand Cherokee SRT-8, Chevy Sonic, Stingray, Ford Escape… All of that and more accounts to cars that handle beautifully and wear an American badge proudly up front.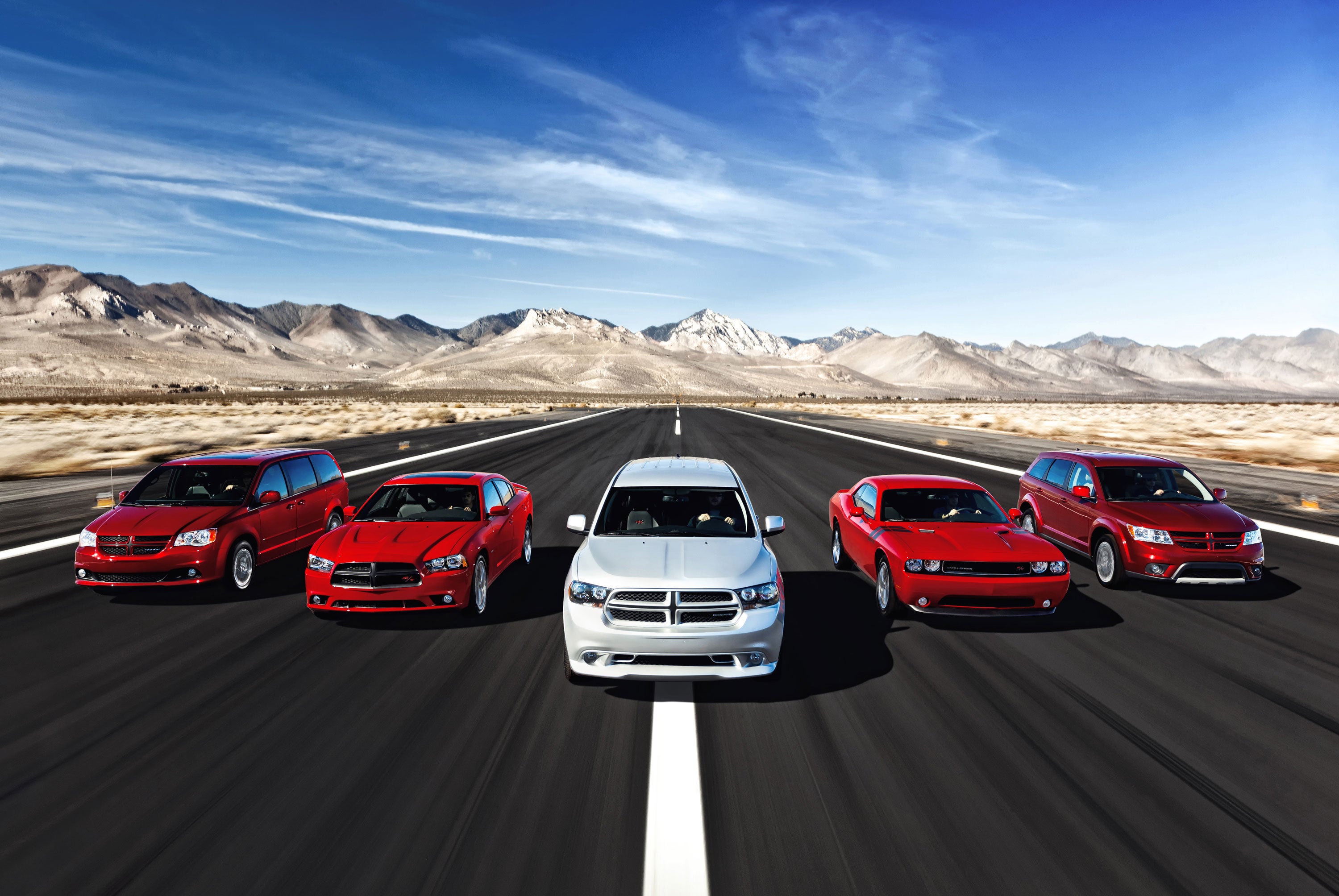 As you can see, a great number of stereotypes have been deemed pointless and beg to be forgotten in the times of the Oldsmobile diesel and the Saturn 4 speed Automatic. This is definitely startling, but what is really surprising is how European cars are slowly been turning to become what American cars were before this "enlightenment" era.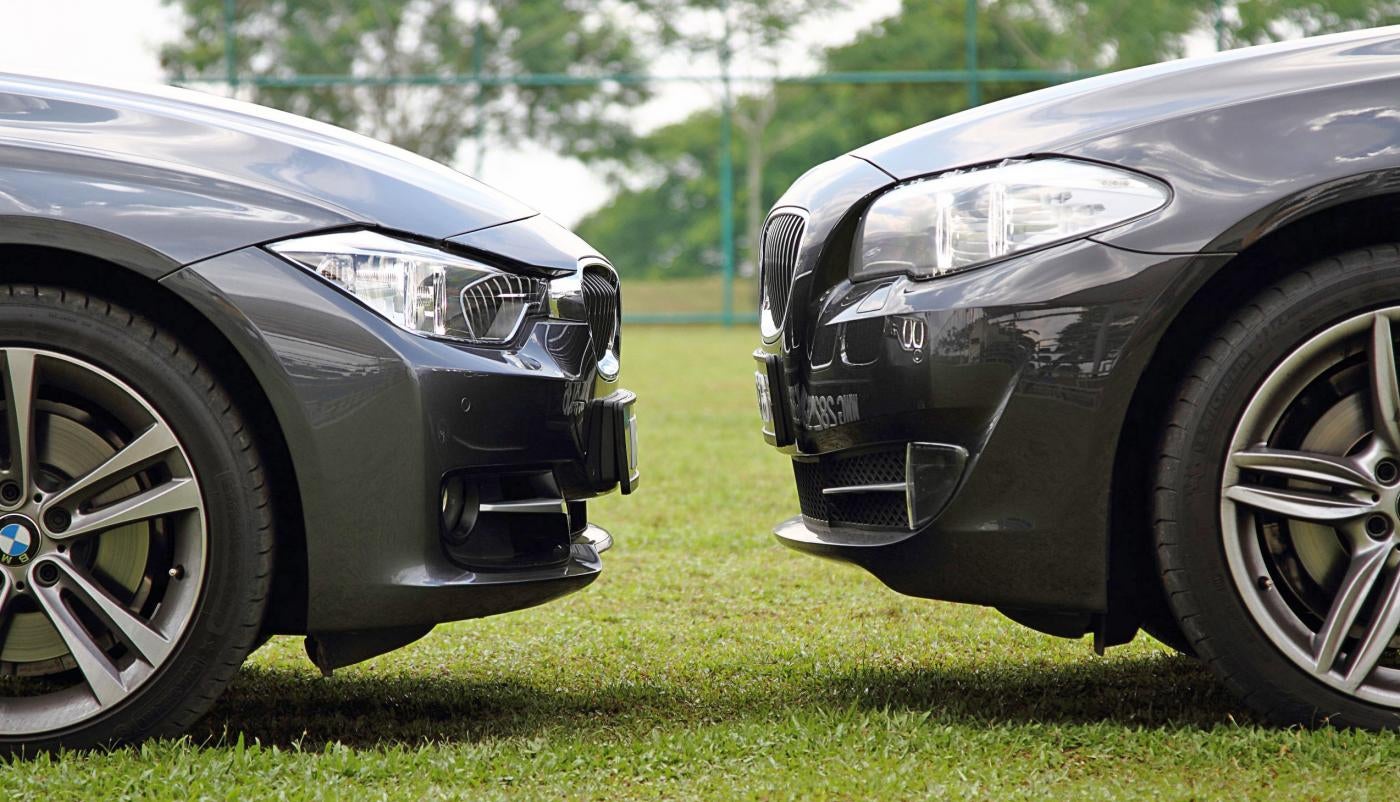 Lets start with BMW, the brand that pretty much roots itself to the promise of a better driving experience. This promise kept itself true in the times of the shark nosed BMW's of the 80's, then with the subtly aggressive 90's cars like the E39 5 series and the 8 series as well. This in my mind is the best era of BMW's, where Bear Coat smooth straight sixes were the norm, and V12's were crammed into roadsters by engineers, just for the giggles. Even in the controversial Bangle designs of the 2000's BMW still kept making sensational machines with unbelievable engines (read: V10 M5). And here is where the peak of BMW was reached, and where a lot of things started to go in another direction. The F10 5 series was introduced and lacked the steering feel, responsiveness and eagerness that previous generations had in spades. It had become a big, comfy cruiser. Even the most performance oriented model was lacking in the "feel" department and a new word started being employed in its reviews that, just a couple years ago, would never be even remotely implied to describe a BMW. Fake. While this doesn't really matter to 80% of the buyers, it did show that BMW was taking a page from the Buick handbook of relaxed sofa rather than following their very own tradition. Same thing happened with the 3 series which became bigger, softer and less responsive than it was supposed to be, to the point of being behind Cadillac in terms of handling and balance. Although there are still hidden treasures in the BMW lineup that keep the brands' pledge close to their chests (2 Series, Z4) you have to admit they aren't what they used to be. Even more with their introduction of their very own antichrist, the front-wheel drive 2 series Grand Tourer.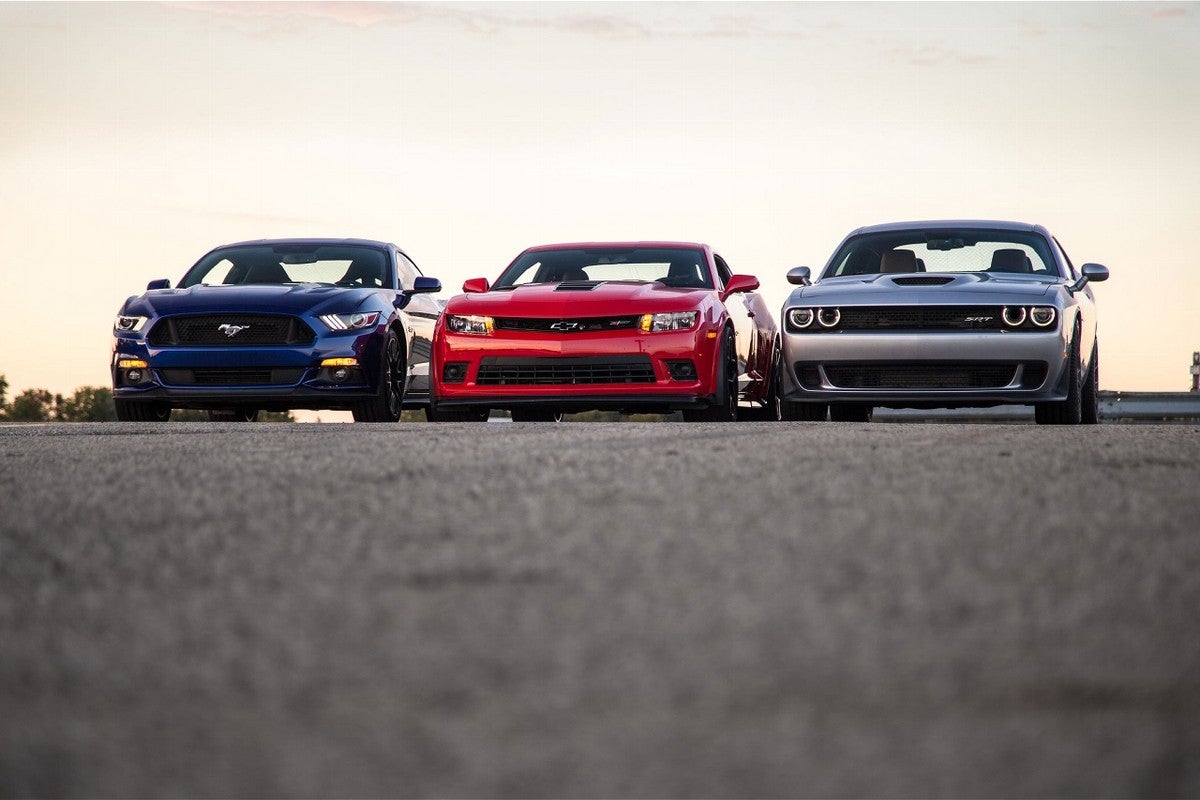 Sports cars, which was once a European tour de force is constantly in danger of the great machines that the US is churning out. The Corvette stingray has won so many comparison tests against european rivals it really does seem like the bargain of the century. Only very few cars are as powerful as the Hellcat Challenger and offer the same kind of usability for the every day tasks. A Mustang, even when it had the live-rear axle was a competitor for the M3. And speaking of the M3 with the new F80, a lot of the spice has been lost in the name of efficiency whilst the Mustang GT350 is shaping up to be one hell of a ride with enjoyment being a higher priority than C02 figures. Its amazing as well that when really concentrating, Chevy can make a car handle impressively and that is proof with the Z/28 Camaro. Not even the computer-fest that the GT-R is can match the performance of the big brick. Yes, european sports cars are alive and fighting, but the truth is that most of them are less of an event than american sports cars. The BMW i8, although a technical masterpiece, it will never be much of a laugh. The Jaguar F-Type Coupe R really is fun to toss around corners, but is it as fun as the Z06 C7 Corvette? Will the Ford Mustang GT350's engine and chassis be more rewarding than the AMG GT S twin turbo? A Dodge Challenger with a more sophisticated transmission than an Aston Martin. As I said, American sports cars are a very serious match to europeans and some even beating them at their own game.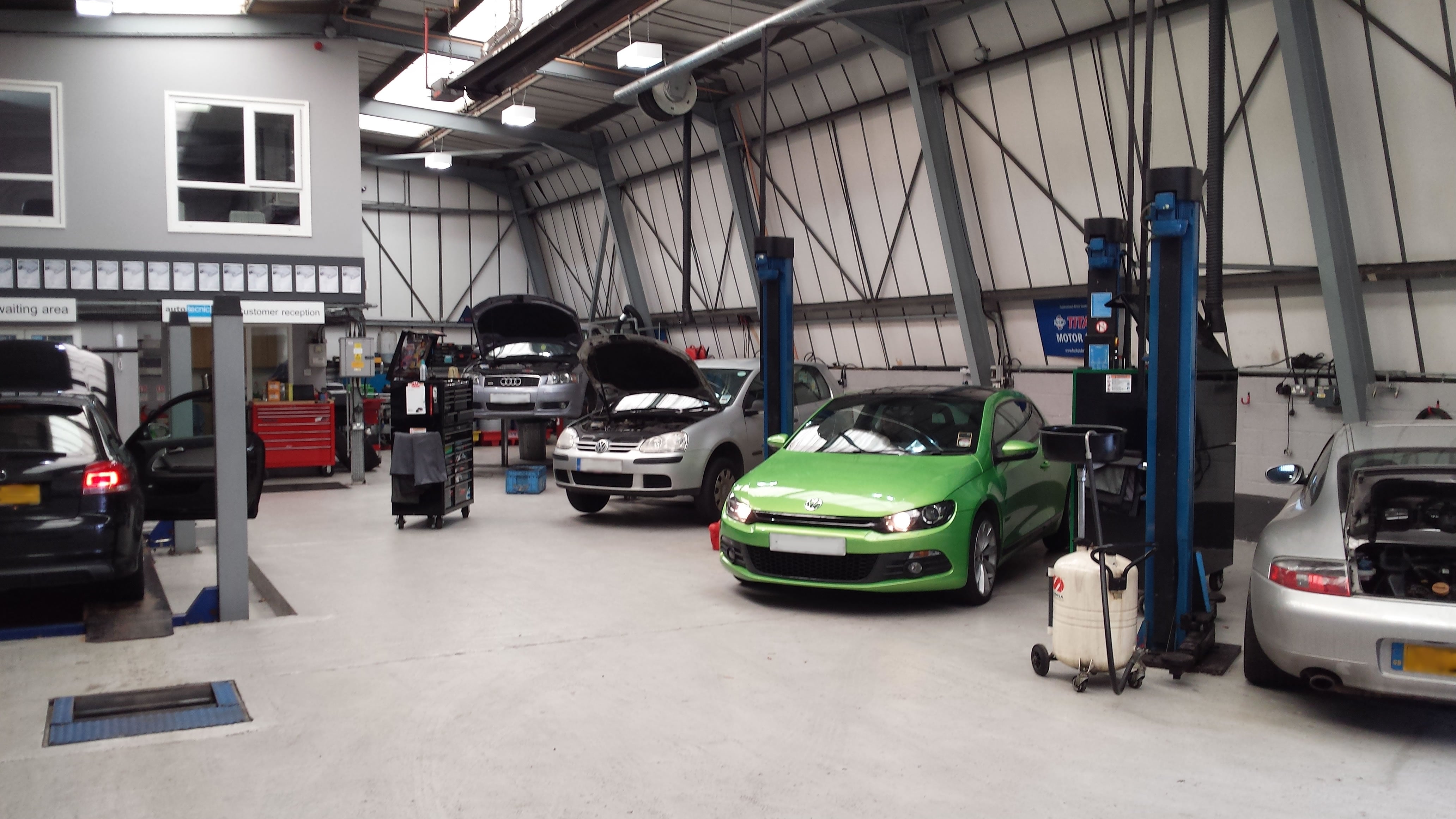 Its not only when talking about performance that American brands are substituting Europeans, but also making cars that have both perceived and actual quality. Its been quite a long time since Mercedes Benz was described as a car with impeccable reliability and dependability. A long, long time that includes the C200 Coupe, Endless S-Classes, and currently the CLA which suffers from a lot of squeaks and rattles complained by their owners. Mini is currently the least reliable brand of cars, and sadly Volkswagen's reputation is still very affected. But this is what warranties are for, and taking care of your car should ensure it will last for a long time. Interior quality and feel (Perceived) has always been the reason why you opted for a car made in Deutschland even if it meant you had to spend more money on your lease. American interiors though offer the same features, for less money, with similarly satisfying materials. Look at the interior of a Ram 1500 and you will marvel at the comfort of its heated steering wheel. The Taurus has massaging seats. Even the Wrangler has leather and a touchscreen! Then there are the interiors of Cadillacs, which are so satisfying you won't find yourself out of place even if you have owned German cars all your life. The solidity, the silence, the thunks and heavy clicks are all there. Bad interiors are a thing of the past, and no american car company should be criticised for that without a fair judgement.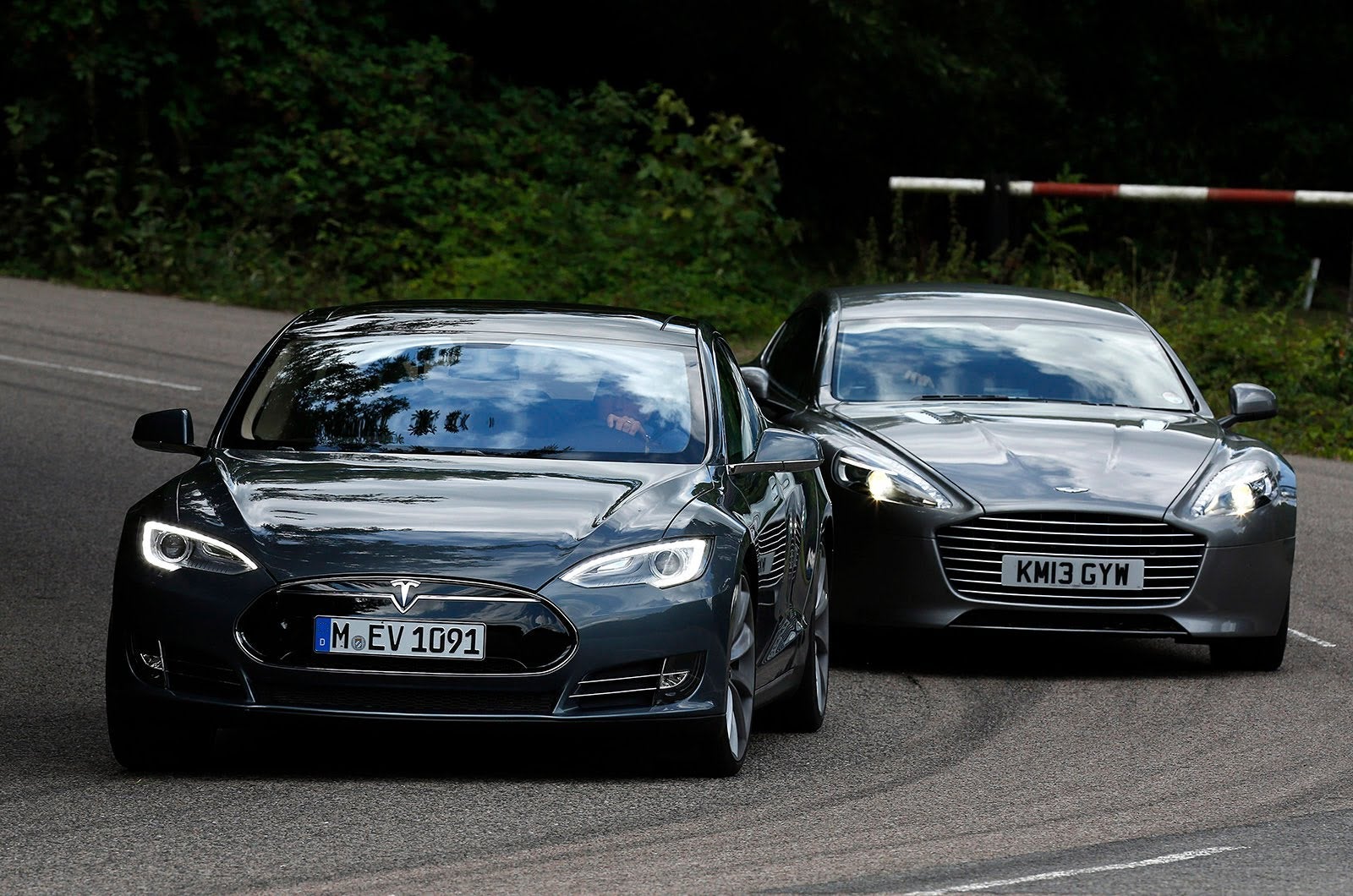 And lets not forget the absolute masterpiece that is the Tesla Model S. A car built with the mindset of the future but at the same time perfectly usable for the present thats showing the answer to a question we even fear of asking. What will happen when this place runs out of oil?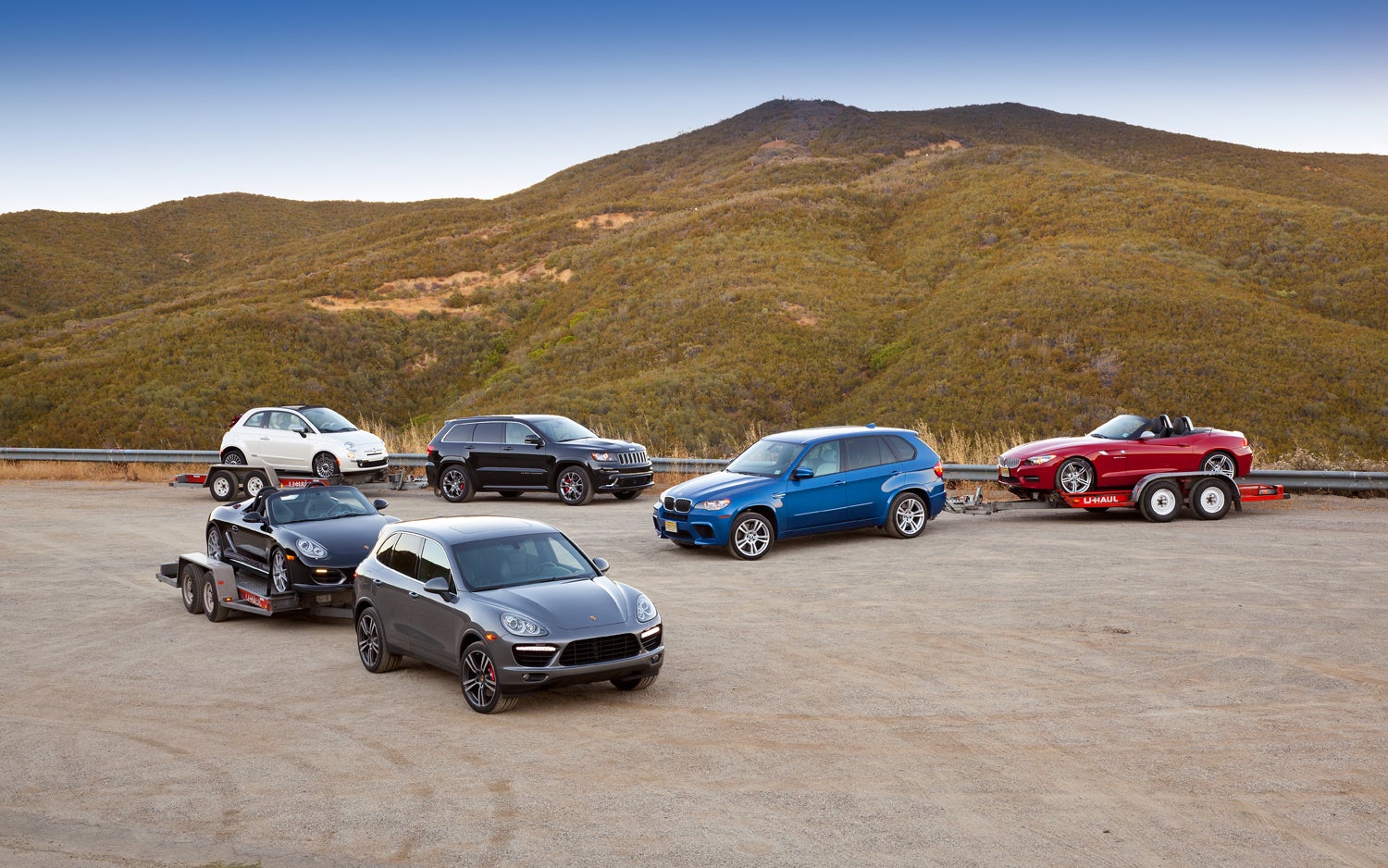 What is currently going on in America is something I never thought I'd see, and I can't believe what people that actually lived by the 80's and 90's must have felt when all these cars were introduced. It seems very unfortunate that Europeans are trading sporting feel to become more sedate. That all of that faultless quality is being replaced by dodgy electronics and brittle engines. And that what was once a superior aspect of their vehicles, their features, now be equal to north American competition. Its a good time to be an American, and lets hope that Europe realizes what brought them to where they are right now.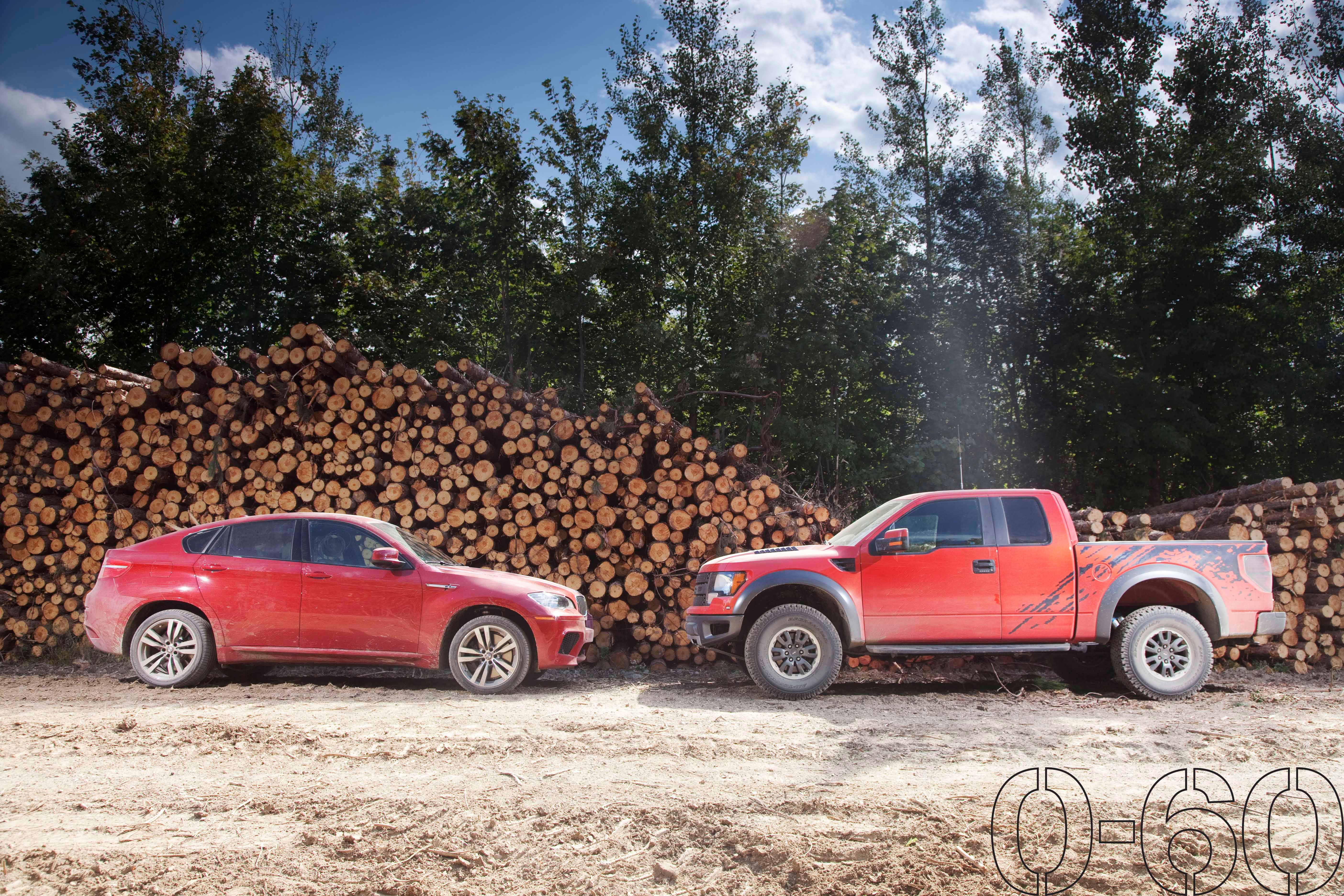 ​
Comments
comments