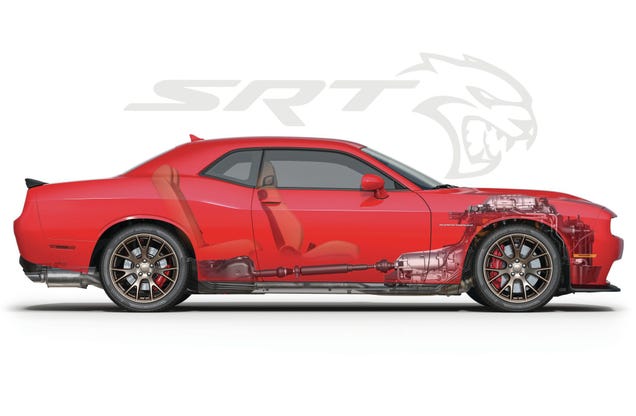 The Challenger and Charger Hellcat need no further introduction. They are pretty much the most hyped cars of this year, and will keep on being a milestone for years to come. Probably even become classics. Everyones eyes dilated as the 707 Horsepower spec was released, and even more surprised to know that in fact, both Hellcats can go around corners. We have raved about this pair as a Cadillac salesman raved when he sold his first (and probably last) ELR. But I think that we haven't quite realized the value that Dodge has allowed us mere citizens to lay our hands on. That is why I've researched and come up with some juicy facts you can say at work break besides the water cooler or just to brag to the Z06 driver if you do end up being one of the fortunate Hellcat owners. But most of all these facts are to embrace this marvellous product that shows us that engineers are now replacing insipid accountants and bringing out the cars we want.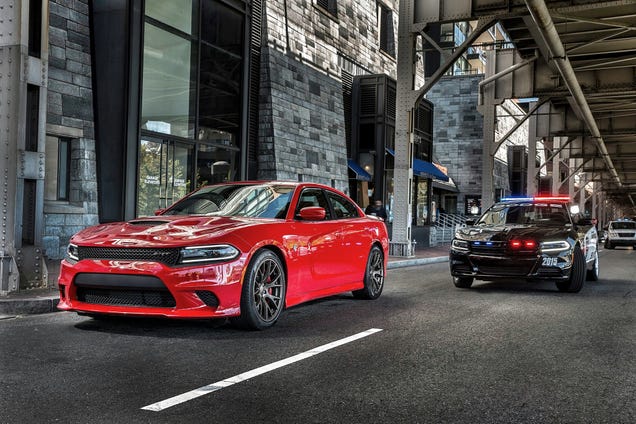 Both Hellcats come with 707 Horsepower. These are all cars with less Horsepower than that:
Ferrari FF 651HP- $300,000 (Base)
Lamborghini Aventador 690 HP- $393,695 (Base)
Porsche 911 Turbo S 560HP – $150,000 (Base)
McLaren 650S 640HP- $265,000 (Base)
Now with older cars:
McLaren F1 618 HP
Ferrari Enzo/Maserati MC-12 650HP
Porsche 911 GT 1 600 HP
Koenigsegg CC8S 655 HP
Mercedes Benz SL65 AMG Black Series 670 HP
I know, weight, exclusivity, design and prestige affect the cost of each of these cars. Horsepower also isn't the only important stat since handling is as or even more important. But just knowing that the car in front of you at the Dunkin' Donuts' drive-through piloted by a teacher or an Administrative Assistant can keep up with exotics is deeply satisfying.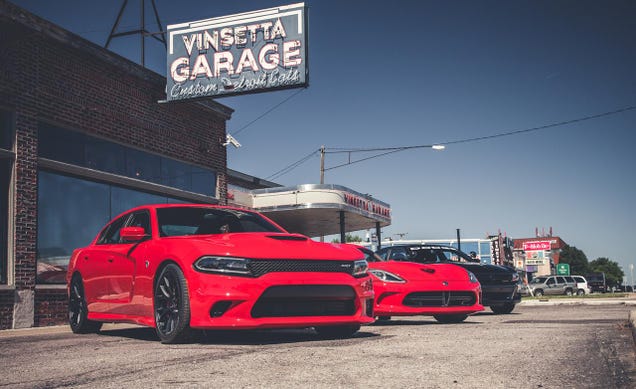 At 16.1 Cubic Feet of trunk space, the Charger is in the top 3 sedans with the largest trunks in the market. That equates to up to 7 large microwaves or 4 Golf Club bags or 25 soccer balls or 120 gallons of milk. Long story short, your crap will fit.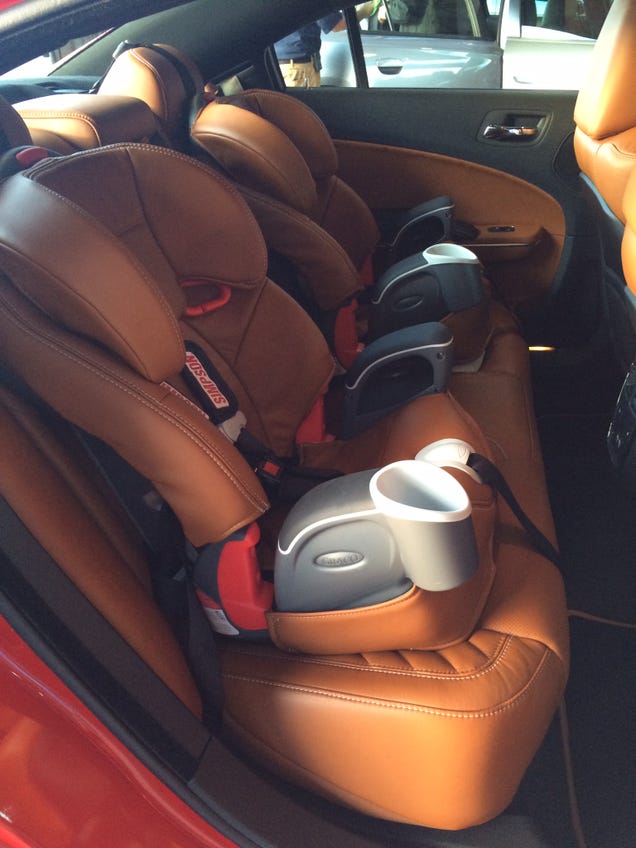 The Brembo brakes are 1 inch from being the largest ever put into a production car.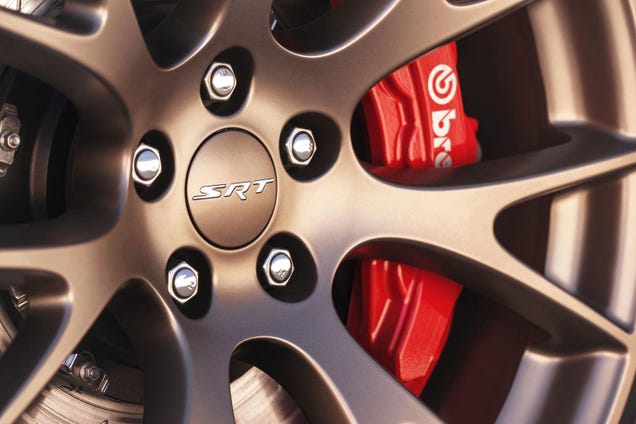 It has the best Horsepower per MPG ratio of any production car
The calculation to get this number is HPxMPG
McLaren MP4-12C has 592 HP and does 24 MPG= 14,208
Challenger Hellcat 22 MPG and 707 HP = 15,554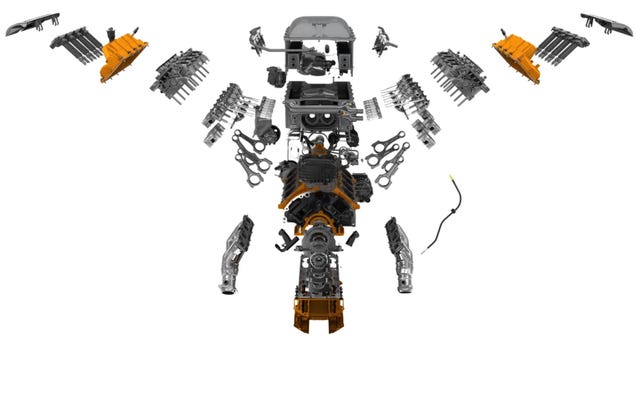 It has the second best Top Speed per MPG ratio of any production car.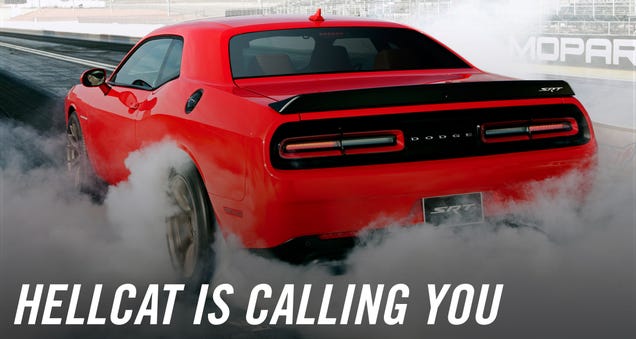 You would need more than 6 Nissan Versa's to achieve the same amount of power.
Cost of 6 Nissan Versas (Base, even without floor-mats)- $79,971
Cost of a Challenger Hellcat with every single option- $67,160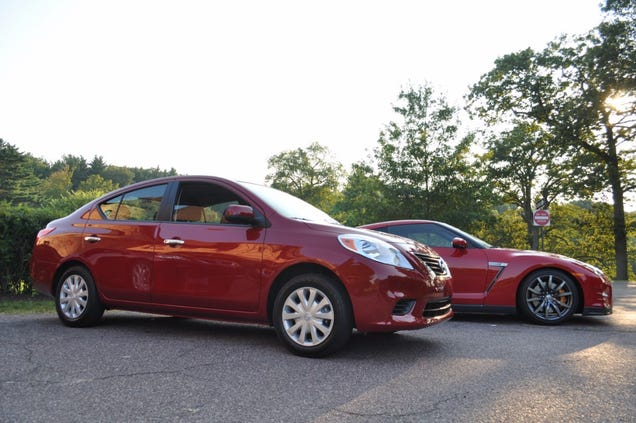 The amount of Mitsubishi Mirage engines that would fit in the Hellcat 6.2L is 5. Those 5 engines would produce almost half the power (381HP) of the Supercharged HEMI.
Total Mirage engines needed to produce 707 HP? 9.5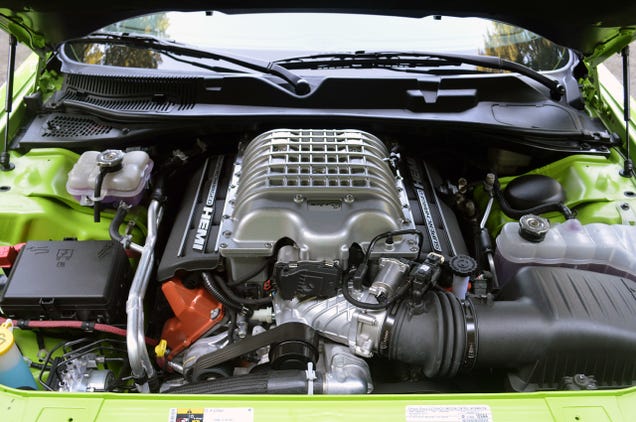 The drag coefficient of the Charger Hellcat of 0.22 is the lower than Koenigsegg Agrera R, Lamborghini Murcielago, BMW i8 and Tesla Model S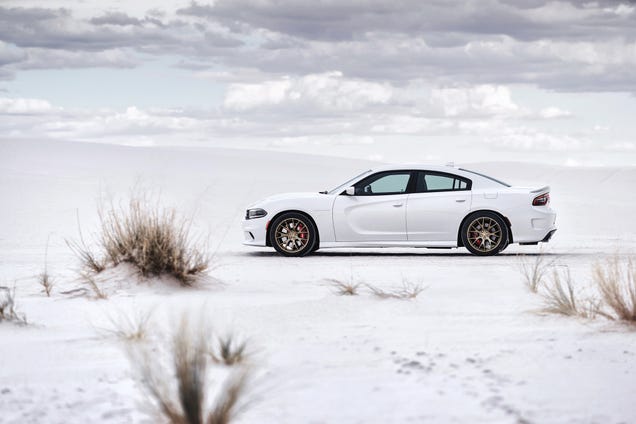 Hellcat, as publicity, was so good that Dodge became the most searched for car brand on Google.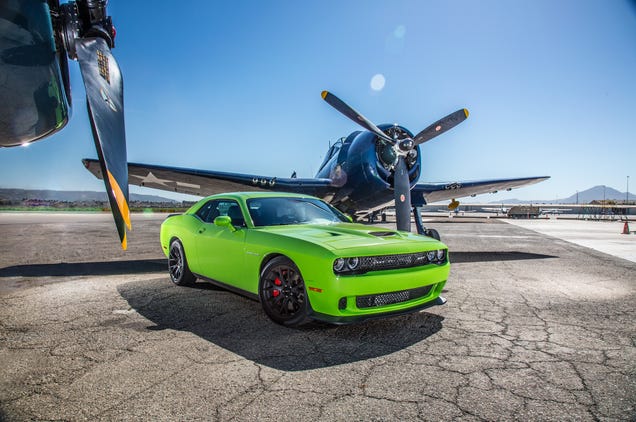 The Chargers 204 MPH Top speed is faster than any Audi, Bentley, Jaguar, Maserati currently on sale.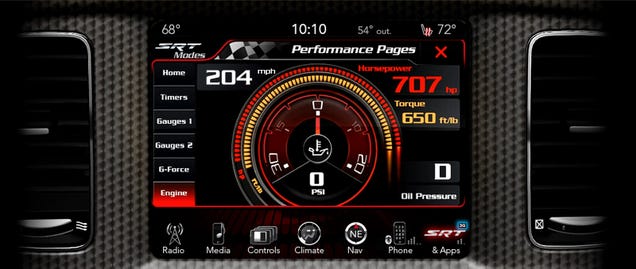 Both the Charger and Challenger Hellcat have each more Horsepower than ALL of the Fiat lineup.
Both on their own have more Horsepower than all of the Scion lineup excluding the iQ

The 8 Speed transmission shifts at 160 Milliseconds, which is faster than a Lexus LFA, SMG BMW, or any Aston Martin.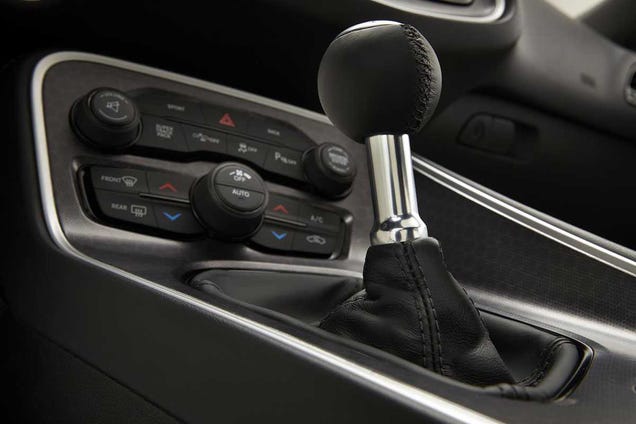 The Nappa Leather seats that come standard would cost $4,000 dollars as an option in a Ferrari 458.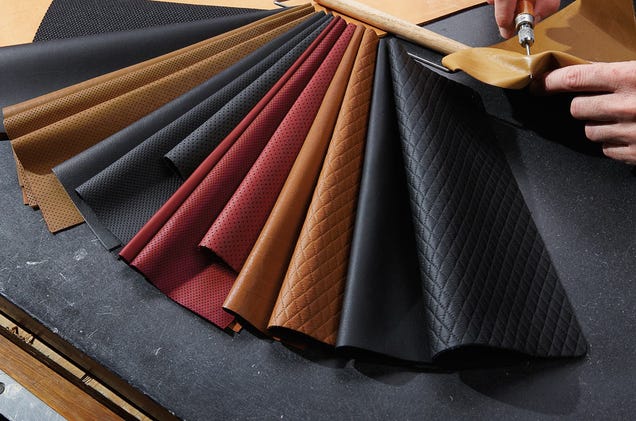 All these cars cost twice what the Charger and Challenger Hellcat would cost decently optioned:
Aston Martin V8 Vantage
Audi R8
BMW i8
Jaguar XK-RS
Maserati Gran Turismo
Mercedes Benz G-Class
Nissan GTR Nismo
Cars That would cost 3 Times as much:
Aston Martin Vanquish
Ferrari California
Mercedes Benz SLS AMG
Guess which ones faster?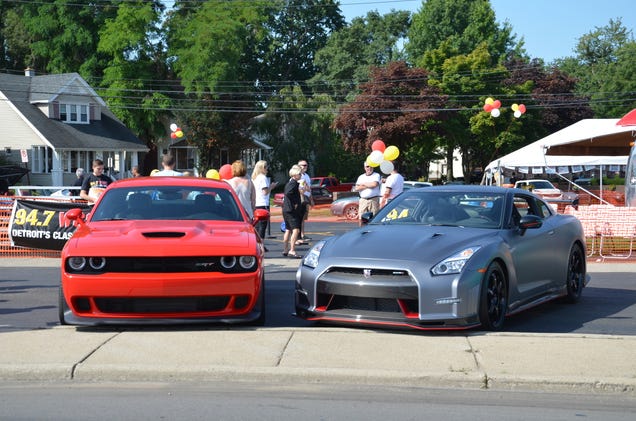 The Hellcat has become the go to answer for internet commenters. It is the liberator for the average suburban inhabitant who wants to play with the Dons in their Porsches. Its become one of the best decisions Chrysler has ever made, and it does make you think what horsepower can do to a whole car company. Long live the Cats from Hell!
Comments
comments